At Nortech, our design and engineering services are world-class and ready to meet your dynamic application needs
Successful projects depend on many factors. Here at Nortech, we're ready to help you maximize your project's potential through best practices, good planning, and uncommon skills and experience in design and engineering.
Moving a project from concept to production quickly and with low risk requires the right tools and experience. At Nortech, we specialize in project design and engineering. With our expertise and capabilities, we can help you beat your deadlines and your budget.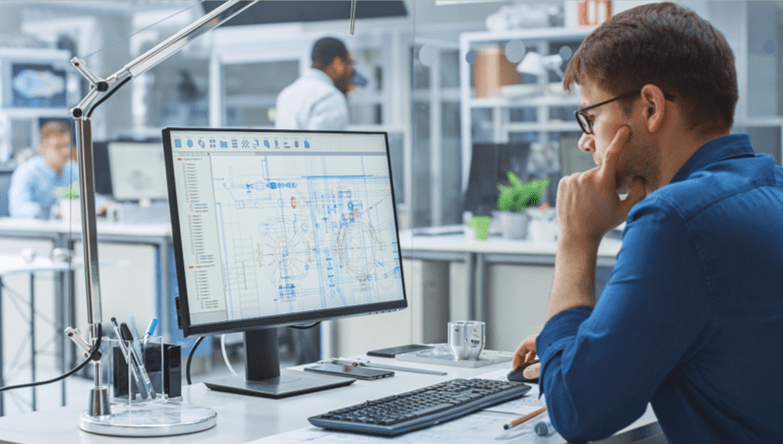 Unique Knowledge
Use Nortech's strong application and manufacturing experience to your advantage, including for wire/ cable, software, printed circuit board, and test design.
Supporting Your Team
Nortech's systems are designed to support your day-to-day needs, including integration with document control and quality.
3D Printing
We use 3D Printing to accelerate the design and prototyping process in an effort to drive innovation
Application Experience
Medical Device
Aerospace (commercial and defense)
Land- and Sea-Based Defense Applications
Industrial
Commercial
Certifications
ISO 13485
ISO 9001
ITAR Compliant Design and Facilities
Competencies
Software Engineering
Mechanical Engineering
Electrical Engineering
Industrial Design (including Human Factors)
Project Management
Quality Systems
Tooling & Fixture Design
Test Planning & Design
Component & Subassembly
Sourcing
Prototype Design & Production
Wireless Communication
Software Resources
SolidWorks
Creo
AutoCAD
Cadence-OrCAD / P-SPICE A/D
Altium Designer
Silicon Expert
CAM 350
Linux
Keil
Freescale Code Warrior
MP Lab
Xilinx CPLD/FPGA
LabVIEW
Boothroyd and Dewhurst DFMA software
Valor Trilogy 5000 (400+ IPC Design)