World-Class Solutions for Electro-Mechanical Applications
Welcome to Nortech. Nortech is a fullservice electronics manufacturing services (EMS) provider of complex interconnect solutions, printed circuit board assemblies and diagnostic repair and integration services including higherlevel assemblies and box builds for a wide range of industries. Markets served include industrial and commercial equipment, medical device, and aerospace & defense.
At Nortech, we use our market intelligence, innovation, and global expertise to provide speed to market and design for manufacturability, delivering high-quality, high-performance engineering & manufacturing solutions to resolve our customers' most important challenges. 
Founded:
 1990
Headquarters: Maple Grove, Minnesota
President & CEO:
 Jay Miller
Stock Ticker: NSYS (NASDAQ)
Global Locations: United States, Mexico, and China.
Value-Driven
We are commited to bringing you the absolute best value. We do this by aiding in design, streamlining the manufacturing process, and integrating post-market services and inventory management.
Customer Focused
We know how hard it is to find a partner that's accessible and competent. We work to prove both to you every day. We always provide a clear point of contact and take a proactive approach to our working relationship.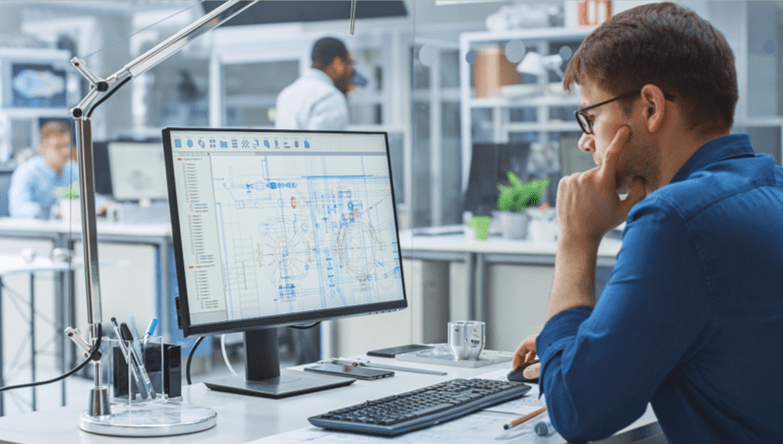 Expert Design
Our team features some of the most experienced and creative minds in the industry. Armed with the best practices and the right tools, they can help you optimize your project design to exceed expectations.
Exceptional People
It starts and ends with our team members. Nortech staff are dedicated professionals who represent the best values and work tirelessly to make your success our endpoint.
Nortech Systems launched – Acquires CS sub (Bemidji)

Acquires Aerospace Systems (Blue Earth)

Acquires Zercom and Intercon 1

Acquires Mexico operations

Acquires Trivirix (Milaca)

Acquires WInland (Mankato)

Acquires Devicix

Global Footprint Nortech opens in Suzhou
1990
Nortech Systems launched – Acquires CS sub (Bemidji)
1995
Acquires Aerospace Systems (Blue Earth)
1996
Acquires Zercom and Intercon 1
2002
Acquires Mexico operations
2010
Acquires Trivirix (Milaca)
2011
Acquires WInland (Mankato)
2016
Global Footprint Nortech opens in Suzhou
Company Values
At Nortech, we are driven by our core values based in integrity and commitment. We are strong advocates that as a diversified team, we can go further into the future of technology, innovation and excellence with our focus on delivering customer success.
Teamwork
At Nortech, we demonstrate collaboration, trust, and respect for all team members across functions and geographies to achieve our shared goals with a focus on our customers.
Excellence
We deliver products and services on time while meeting the highest quality standards and reward professional excellence.
Commitment
Nortech attracts, develops, and retains a diverse team of employees who focus on the customer and support an inclusive culture.
Innovation
Our teams actively seek new ideas across all functions of the organization and encourage experimentation to foster the development of new technologies and continuous improvement for our customers.
Integrity 
Everyday, we work by being honest and constructive in our relationships with all stakeholders starting with each other and our customers.
David B. Kunin, Chairman
Mr. Kunin was named Chairman in May 2015. Since 1998, Kunin has been the chief executive officer of Beautopia LLC, a beauty products manufacturing business. From 1997 to 2011, he served as a director of Regis Corporation, the world's largest owner and franchisor of hair salons. He spent ten years in sales and senior management positions for computer companies, contract manufacturing and printed circuit board fabrication. He serves as president of a family holding company, Curtis Squire, Inc., the owner of 49% of the Company's outstanding common stock.
Jay Miller, President & Chief Executive Officer (CEO)
Mr. Miller was named President & CEO effective Feb. 27, 2019, replacing Rich Wasielewski. Mr. Miller was named Interim President on January 1, 2019. He joined the company's board as an independent director in May 2018.
Mr. Miller brings Nortech broad executive leadership and business experience with a wide range of medical technology companies. He also serves on the boards of a number of medical imaging and medical device companies. Previously Mr. Miller held CEO positions with IMRIS, Inc., Zonare, Inc. and Vital Images, Inc., in the medical imaging industry. Earlier in his career Mr. Miller worked for the medical divisions of both Siemens and GE.
Curtis J. Steichen, Senior Vice President & Chief Sales Officer (CSO)
Mr. Steichen has been Senior Vice President/Chief Sales Officer since January 2019. Prior to that, starting in November 2008, he was Senior Vice President of Commercial Operations. From May 2005 through October 2008 he was the Senior Vice President of Sales and Marketing. Before joining Nortech Systems, he held North American and international sales and marketing assignments with Graco Inc., including the Director of Sales and Marketing – Industrial Automotive Equipment Division. Prior to Graco, his background includes 10 years with the Hoffman Enclosures subsidiary of Pentair, Inc., and 11 years with General Electric's Electrical Distribution and Control Division.
Chris Jones, Sr.Vice President & Chief Financial Officer (CFO)
Mr. Jones was named Senior Vice President & CFO in November 2020. Previously, Mr. Jones held a range of key leadership positions at Spectrum Brands Holdings, most recently Vice President and Corporate Controller. He has a depth of financial expertise and excellent strategic skills in rapid growth businesses. Prior to joining Spectrum Brands, Mr. Jones worked in operations finance for MEMC Electronic Materials and Express Scripts. Mr. Jones began his career as a US Naval officer and an Assistant Professor of Naval Science at Boston University. He holds a BS in Mechanical Engineering, as well as a dual degree MBA and MS in Information Systems. He is a Certified Public Accountant.
John Lindeen, Senior Vice President of Global Operations
Mr. Lindeen was named Senior Vice President of Global Operations in January 2019. Previously he was Vice President of Global Operations; he joined Nortech in 2013 as Director, Industrial Markets. In his current role, he is responsible for global supply chain management as well as overseeing Nortech's five Minnesota-based facilities, nearshore manufacturing in Monterrey, Mexico, and offshore manufacturing in Suzhou, China. Before Nortech, Mr. Lindeen's manufacturing career included extensive experience in the medical device, defense and industrial spaces with companies including Donatelle, Pentair, Remmele Engineering and Sportech.
Cathy Vold, Vice President of Marketing and Engineering Services
Ms. Vold was named Vice President of Marketing and Engineering Services in February of 2021. Previously she was Senior Director of Marketing and Program Management. Ms Vold joined Nortech in July of 2015 in the Devicix acquisition and has since served in a number of roles guiding Nortech's Engineering Services group. While at Devicix, Ms Vold developed years of experience in medical product development, business leadership and a focus on operational metrics. She began career in accounting at Arthur Anderson and also worked in finance at Carlson Companies. She earned her Bachelor of Science in Business Administration at the University of North Dakota and is a licensed (inactive) CPA.
Lianne King, Vice President of Human Resources
Ms. King was named Vice President of Human Resources in February 2021. Previously, she was the Executive Director for Cummins Emissions Solutions Business leading HR operations globally for the business unit. Prior to her time at Cummins, she spent almost 5 years at the Center for Diagnostic Imaging where she provided HR support to Senior Leadership and led employee development programs for the east coast market. She earned her Bachelor of Science degree in Administration and Human Resources at the University of North Western, St. Paul, Minnesota.